One of the key tools for evaluating customer value is the Perceived Value Map, which helps companies quantify and analyse 'soft' value attributes.
Value Maps are often initially produced from internal wisdom, and enable more productive discussions regarding the relative value vs. competitors. Customer research can also be used to verify or inform the value map, allowing you to analyse customers by segment, and track value movements over time.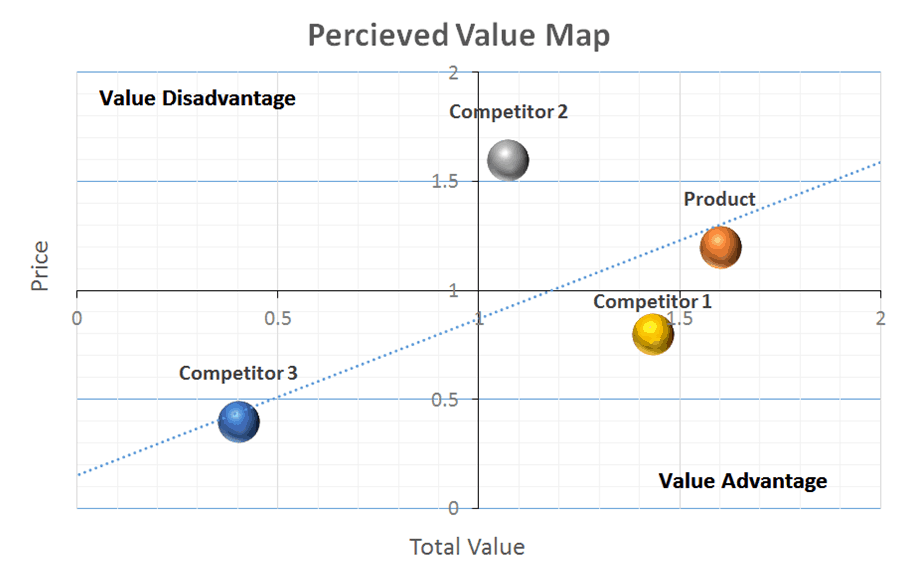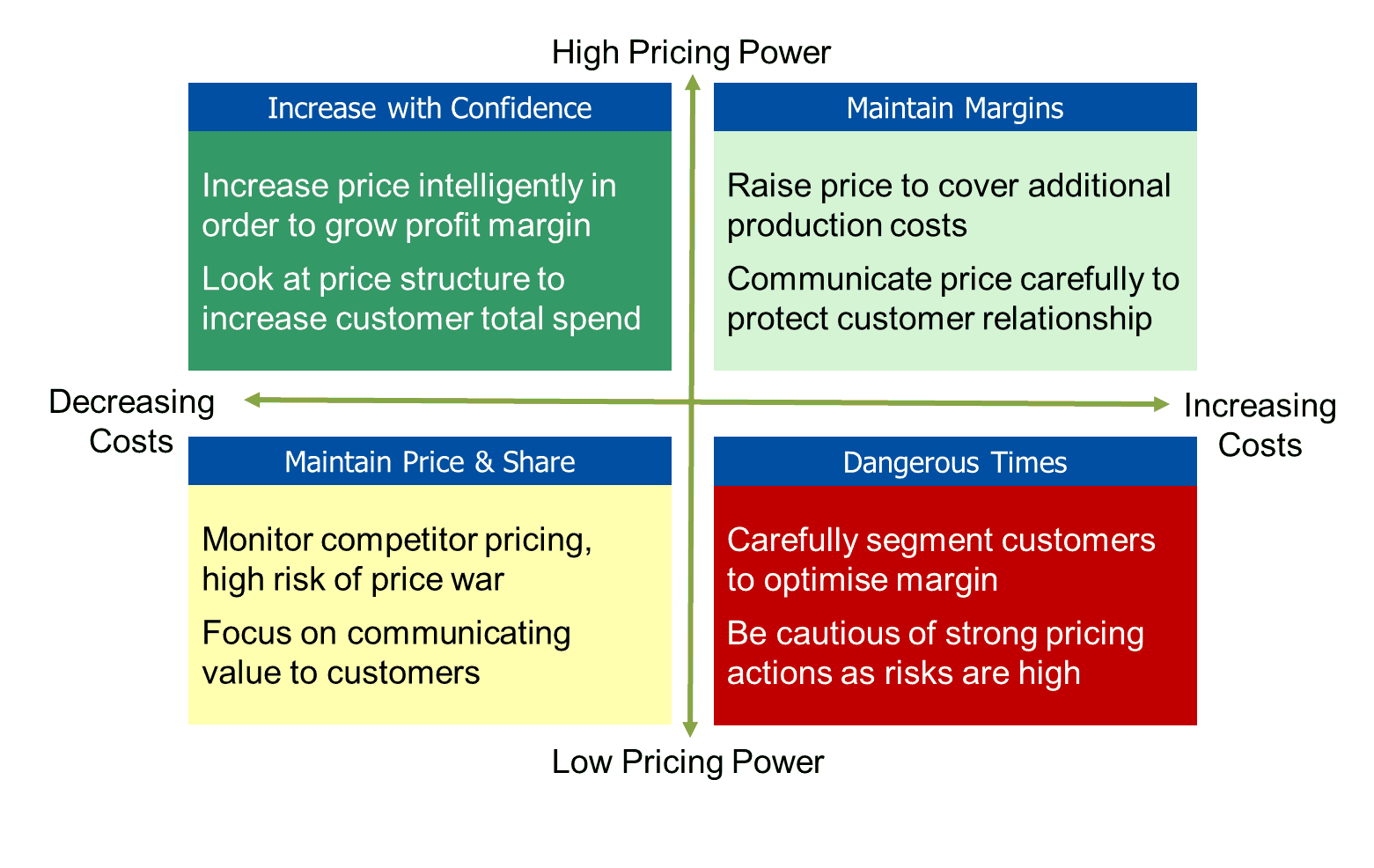 The Pricing Power Assessment Tool (PPAT) evaluates the 5C's of Pricing: Cost, Customer, Competitors, Capacity and Market Conditions. It provides a quantified approach to evaluating if now is a good time to be aggressive with pricing or to be cautious and protect what you have.
This method gives senior managers the confidence to be more courageous with pricing and hence capture increased profitability.
Transactional pricing tools look retrospectively at the 'true net price' of your sales data. Comparing at a true net price level including all discounting, rebates, free stocks, additional services, etc., gives a true apples to apples comparison deal-by-deal.
Having visibility of this data using a Price Waterfall Analysis, Price Band Analysis, Price Dispersions (right) etc., allows finance or product managers to identify areas of profit leakage. Improvement related to these opportunities are often very quick to implement and provide fast return on
investment.